Skip Navigation
Website Accessibility
34500 Gateway Drive
Suite 110
Palm Desert, California
(760) 328-8737
Thursday - Saturday
9:00am - 4:30 pm
The Quilter's Faire
Hey, Black Bag Brigade!
Mark those calendars because our final Black Bag Bonanza of the year is going down this Thursday, October 26th! Early birds get the holiday worms with 30% off on spooky Halloween prints and 25% off Christmas prints that are jollier than Santa himself. Drop a Hamilton or more, and we'll punch your loyalty card like it's a heavy bag!
A little heart-to-heart: the Black Bag parties are taking a sabbatical after this one due to, well, a collective "meh" on the shopping enthusiasm scale. But fear not, you can still snag that extra loyalty punch anytime you drop $10 or more when you bring your bag.
Ready for some celestial swag? Our next full moon giveaway coincides with the Hunter's Moon on October 28th. Fun fact: This moon's name comes from old-timey folks bulking up their winter meat stash. Who knew?!
Also, 'tis the season for longer hours! Starting in November, we're lighting up your life Thursdays through Saturdays from 9 am to 4:30 pm. Wednesdays? Well, let's just say the stars weren't aligned on that one.
If you've got mad skills in sewing and retail, come say "howdy!" We're hiring a Sales Associate/Assistant Supervisor, so don't be shy - mornings are the best time to swing by and shows us what you've got.
We won't be hosting our annual Christmas Cocoa Bash this year (blame it on the hiring elves striking) but do join us for Black Friday and Small Store Saturday for deals that'll make you feel like you've hit the holiday jackpot!
We set the dates for our 14th Birthday Party, Friday, February 16th and Saturday, February 17th, 2024. Circle these dates, can you believe we've been at this for 14 years? Time flies when you're having fabric fun!
New Fabrics and Goodies at the Store
. Eyelet by Fig Tree & Company for Moda Fabrics. A Fig Tree staple and one of the newest Moda basic collections. We brought in the whole collection all 20 prints from ivory to charcoal with everything in-between! Earth, cinnamon, cantaloupe, latte, cherry, strawberry, coral, buttercup, orange, navy, cornflower, sky blue, grass, leaf. Prints on ivory background include latte, cherry, holly, and pumpkin. You might recognize this rainbow of colors and prints as many have been used in Fig Tree & Company's last 4 collections.
See you at the store!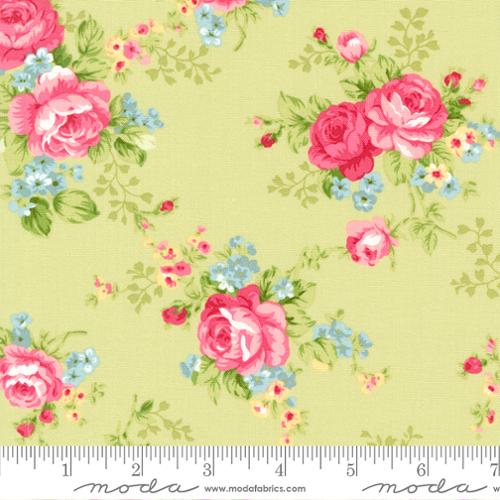 Spring Fling
Quilt Run 2023